22 july, 2014
Ukrainian kvas with Ukrainian face!
Good news for all lovers of natural kvas Arseniyevsky, that Iskra Creative agency helped to deliver. By the beginning of the summer season, this famous kvas, proven as the only non-pasteurized and in a unique white bottle, was released on the shelves of Ukrainian supermarkets with a new facing. Once developed in Russia, Arseniyevsky continued to carry its symbols in the label and promotional materials. However, very soon it was decided to promote the brand as a true Ukrainian one, with its unique national identity, as it has been produced in our country for a long time and for Ukrainian customers.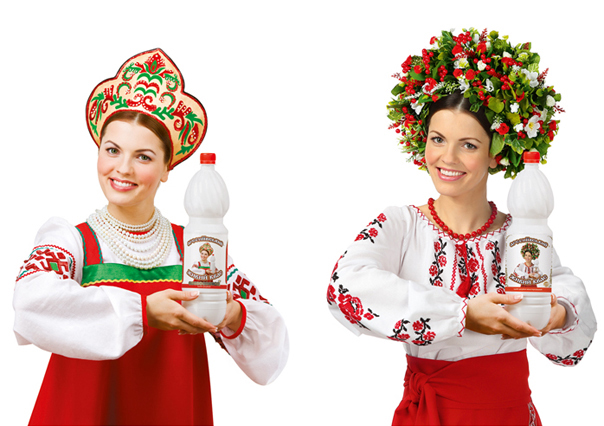 As part of the rebranding were developed: a new image of the girl communicator on the label and a new visual folk pattern in the identity system, the basic brand elements for advertising materials. In addition, the agency has made redesign the label and launched a national campaign in a series of outdoor boards. On the label now we can find a sweet Ukrainian beauty, and in outdoor campaign - a reminder about its naturalness and lack of preservatives that differentiates this particular kvass brand from the competitors.