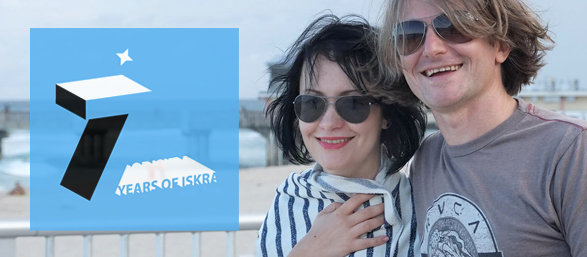 23 october 2013
ISKRA's 7th Birthday!
Ukrainian & US based branding & advertising agency ISKRA Creative Agency is celebrating their 7th birthday this month & what an amazing these years have been!!!
Bogdan Kravchenko & Irina Demidova: "We officially launched ISKRA C back in fall of 2006 & we are pleased to say we are happier and busier than ever. 2013 was pretty successful year to date and we recruited some great new team members. We helped to launch KFC on Ukrainian market, made sure Softeon had plenty of shiny marketing materials all year round, launched KLO with refreshed corporate identity on 62 gas station around Ukraine, created cool TV campaign for Black Camel Espresso, helped Arsenivskiy Kvas to stay on top with ad campaign, and many more.
We have thoroughly enjoyed these last 7 years - all the clients and people we have worked with in Ukraine, Russia, and USA, networked with & connected - we'd like to thank you for being a part of our journey. Here's to the next 7 years!"